Zaida Linen Pant - Black
Velvet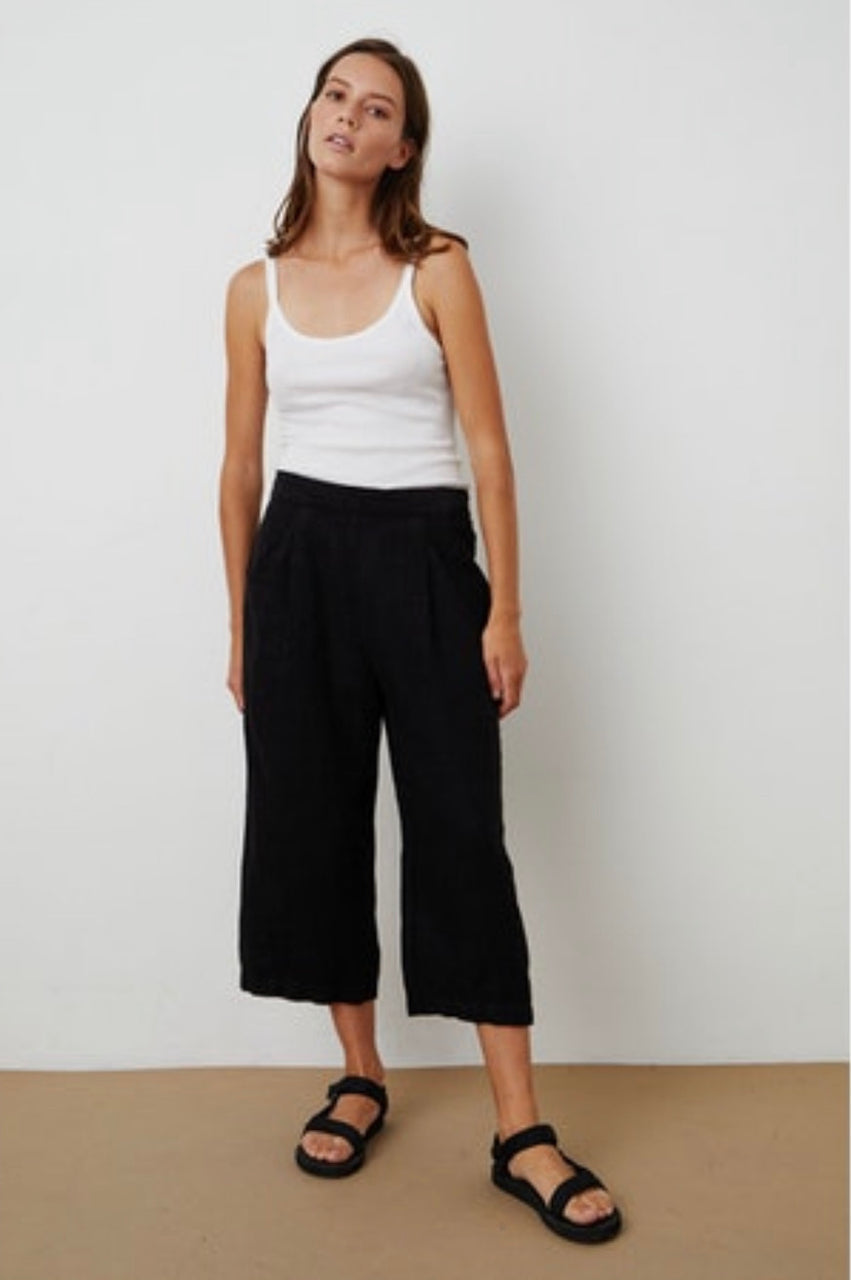 The perfect pant. Crafted from a lightweight linen weave, these pull-on trousers have a thick band in the front with pleated perfection and a casual back elastic waist. So easy to choose how dressy or casual you want to look or feel any given day or night.
Details
Relaxed leg and a slight ankle crop
Front slit pockets

100% linen
VELVET DESIGNS ELEVATED, CLEAN STAPLES WHILE GIVING BACK TO VARIOUS CHARITIES AND CAUSES. READ MORE ABOUT THIS CHANGEMAKER HERE.
Post Your Purchase On IG @akindheartstore
#akindheartstore #makingadifference #givingback