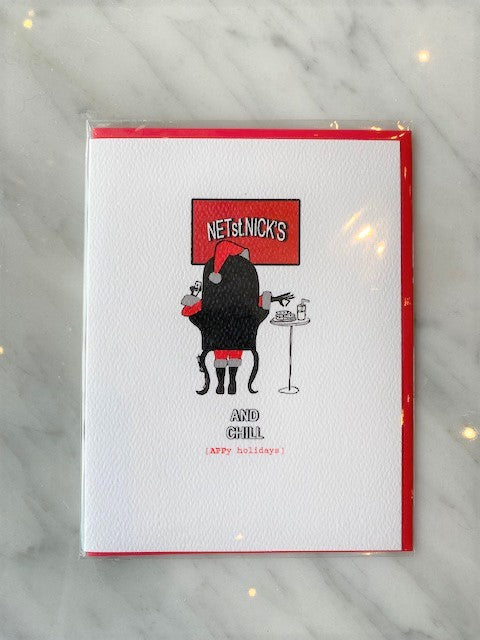 Current holiday vibes...
Details

Notecard size A2 (4 1/4" x 5 1/2")

Blank on the inside
Digital print
Cut and folded by hand
Ships flat in a protective sleeve with envelope enclosed
100% recycled brown kraft envelope size A2 (4 3/8" x 5 3/4")

Printed on FSC Certified Royal Sundance Paper made up of 30% post consumer waste

Designed & illustrated by Monica Smiley

Made in Canada
FROM A 10 DESIGN CARD LINE TO A FULL CROSS-CATEGORY STATIONERY COLLECTION-- ALL HANDMADE AND SOURCED LOCALLY IN TORONTO USING RECYCLED MATERIALS WHENEVER POSSIBLE. READ MORE ABOUT THIS CHANGEMAKER

 

HERE.
Post Your Purchase On IG @akindheartstore
#akindheartstore #makingadifference #givingback