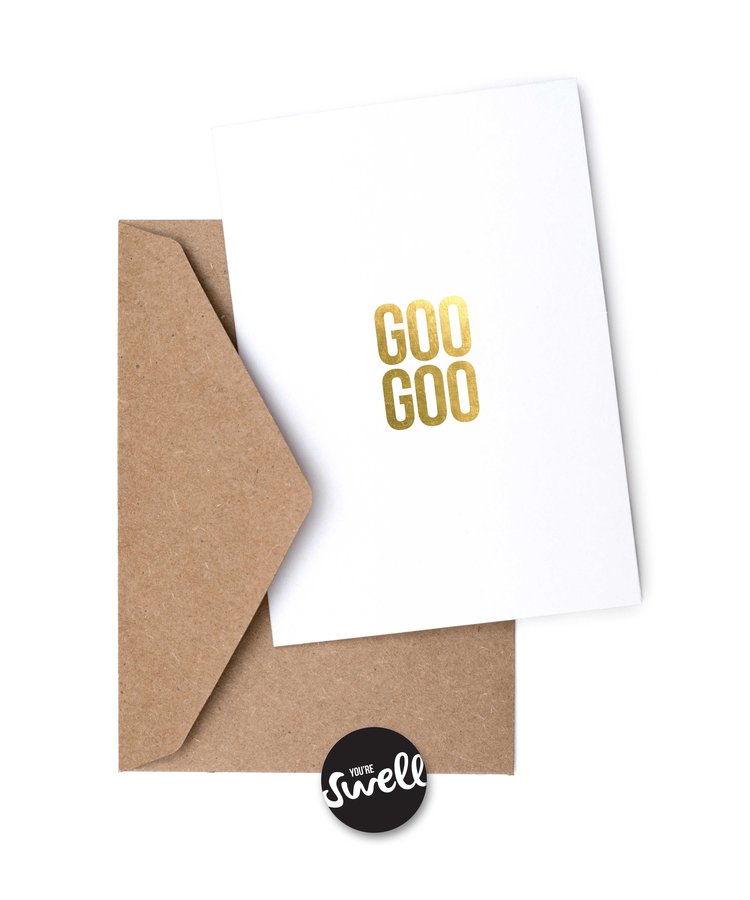 A short, sweet way to talk baby and welcome a little bundle of joy.
Details
4.25 in. x 5.5 in
Smooth, white cards (100 lb. stock) finished with luxe gold foil
Includes a kraft paper envelope and a signature "You're Swell" seal
Packaged in a clear cellophane sleeve for protection


SWELL WANTS TO INSPIRE YOU TO CELEBRATE LIFE'S SIMPLE MOMENTS AS YOU CREATE CONNECTIONS, JOY AND JOIN THEM IN SUPPORTING PLAN CANADA'S "BECAUSE I AM A GIRL" PROJECT.
READ MORE ABOUT THIS CHANGEMAKER
HERE
Post Your Purchase On IG @akindheartstore
#akindheartstore #makingadifference #givingback