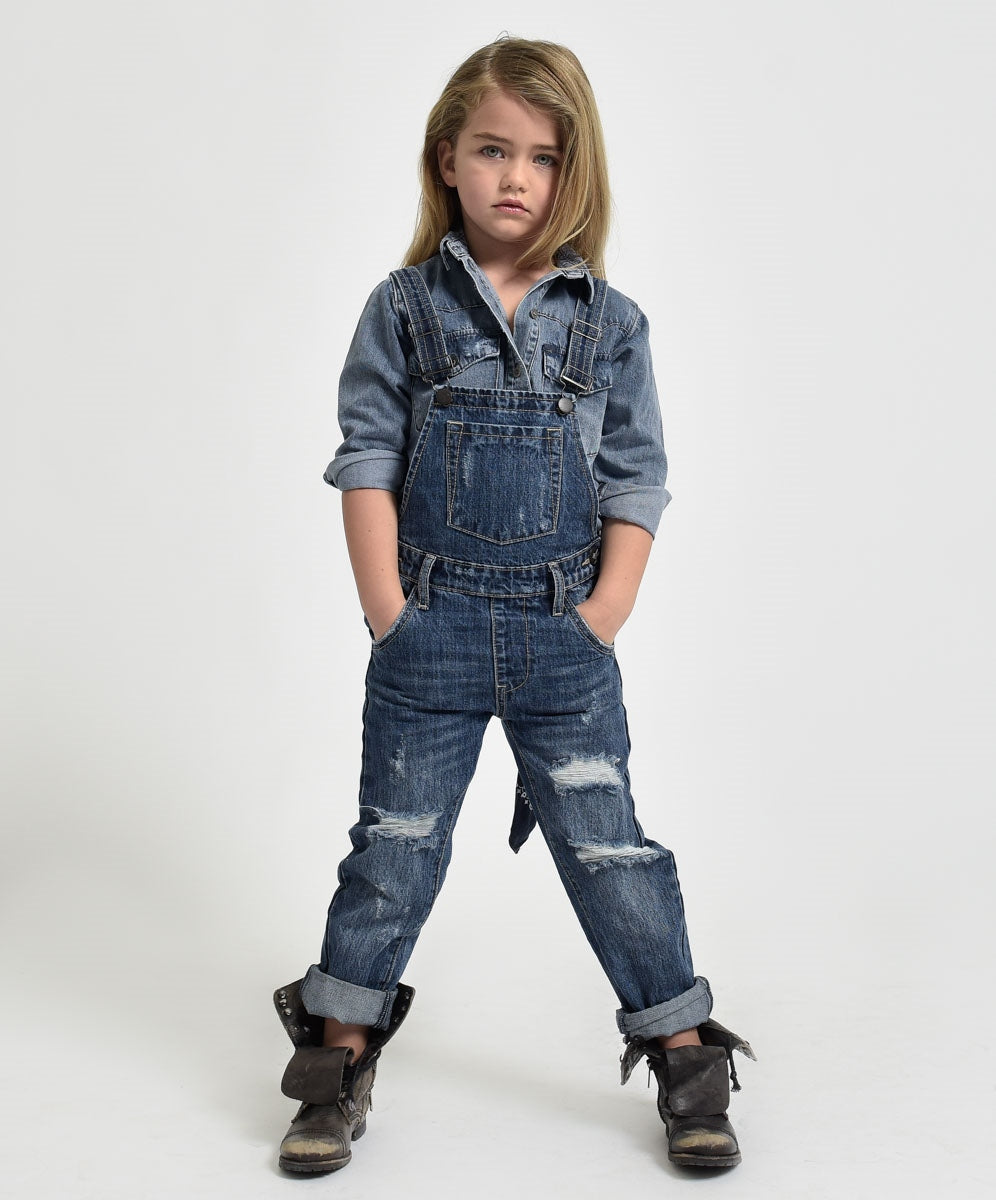 For almost 20 years One Teaspoon has relied on the sustainability of authentic design and high quality re-purposed denim
ONETEASPOON is the original cult label for luxury denim.  
Drawing from eclectic design inspiration and transcending trends, each collection is inherently both edgy and wearable; the epitome of rebellious cool. 
The ONETEASPOON aesthetic focuses not only on the distressed denim pieces they are famous for, but developing season on season their denim collection with reinterpretations and reinventions of old and modern silhouettes, slouchy drop crotch styles, raw hems, skinny cuts in high waisted and low slung options, and unique vintage styles made from re-purposed vintage premium denim sourced from around the world.
PRODUCT DETAIL
Our Kids Hooligan Overalls are a low-waisted, relaxed fit overall with heavy distressing on the front panels. Oxford is a blue denim wash. This style features front and back pockets. Made from rigid denim. 
100% cotton
Machine wash, cold
Tumble dry to retain a soft hand feel & to maintain original fit.
Post Your Purchase On IG: #akindheartstore #giftsthatgiveback #makingadifference #kindnessmatters