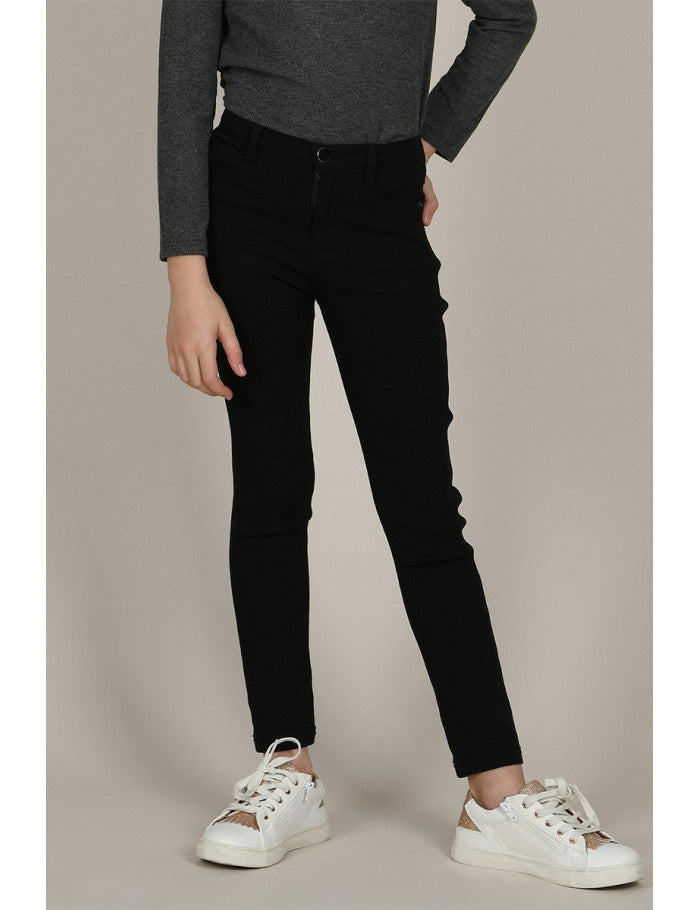 Each Item Sold Supports Charities & Non-Profit Organizations
 This French brand has managed to pass on its family heritage, innovating and renewing themselves in various ways with collections reflecting the woman of today.  Molly is inspired by a unique story that reflects as a mix of boho and retro chic looks using sequins and lace, tulle and knits, always with a soft and feminine touch lending to fashionable, contemporary street-style  pieces.  Molly has created a unique style by mixing Irish inspiration into French spirit.
Everyone at Molly Bracken has the opportunity to be involved in the giving back process by supporting a charity of choice - we love this!  They focus on charities that help women and children, as well will always take action at giving back when immediate attention is needed.
By the way...Molly Bracken has always been sensitive to the animal cause so they have officially decided to run a fur-free policy.
PRODUCT DETAIL
Straight leg cut trousers, classic with 5 pockets, fly zip closure..
65% Viscose 30% Polyamide 5% Elastane
Post your purchase on IG: #akindheartboutique #giftsthatgiveback #makingadifference #kindnessmatters