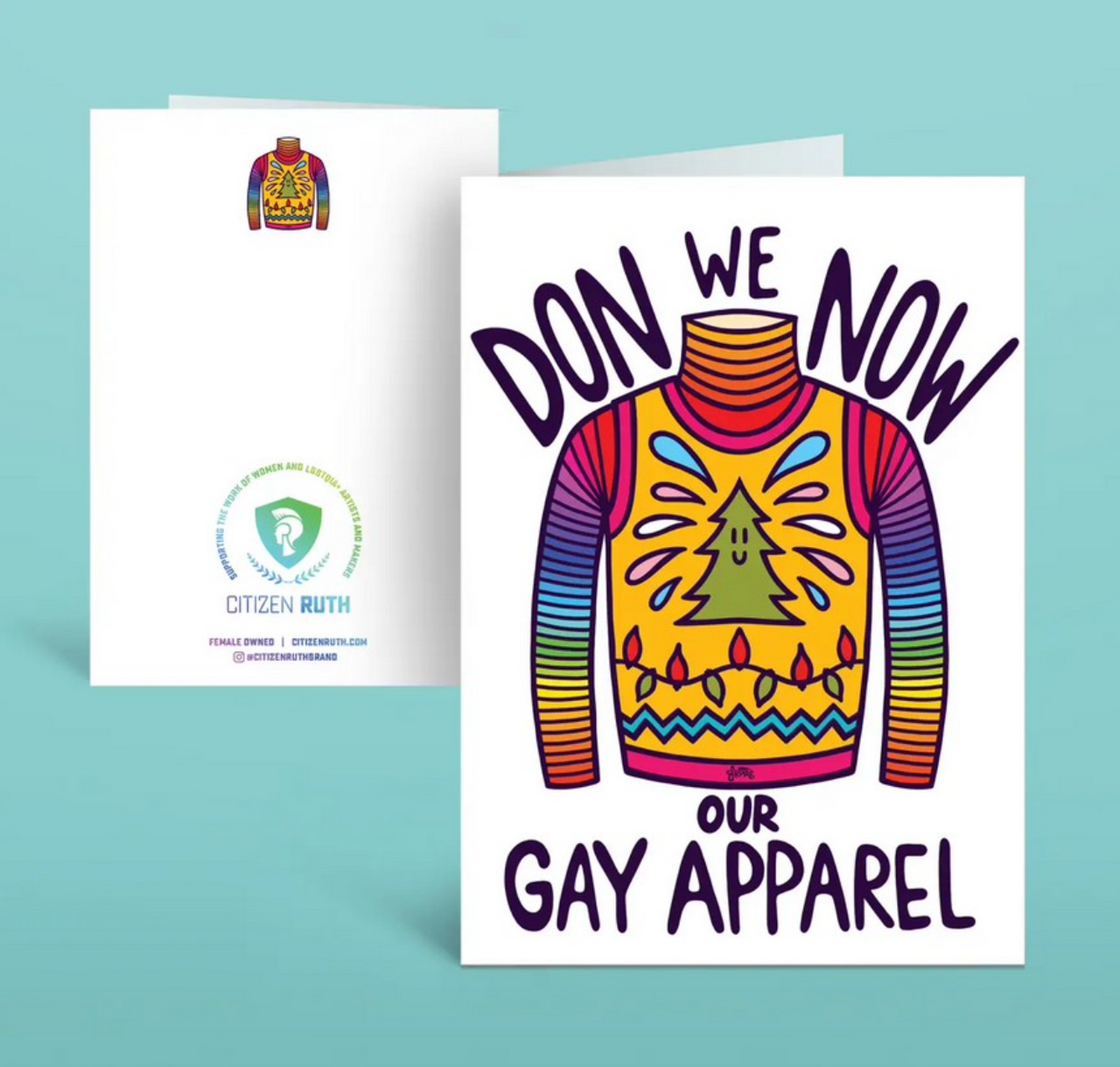 Don it. Rock it. Sashay it. Work that gay apparel this holiday! And enjoy the little wink on the backside of each card:) Anybody that gets this card is going to feel truly special.
Details
A2 card, 4.25″ x 5.5″

Packaged in a protective sleeve in packs of 6, with envelopes

Printed on linen paper

Artwork by artist Mandy Grotie
CITIZEN RUTH COMBINES ART & MEDIA WITH SOCIAL RESPONSIBILITY & ACTIVISM, DIRECTLY SUPPORTING OVER 250 FEMALE, QUEER, MARGINALIZED ARTISTS ALL OVER THE WORLD. READ MORE ABOUT THIS CHANGEMAKER
HERE.
Post Your Purchase On IG @akindheartstore
#akindheartstore #makingadifference #givingback