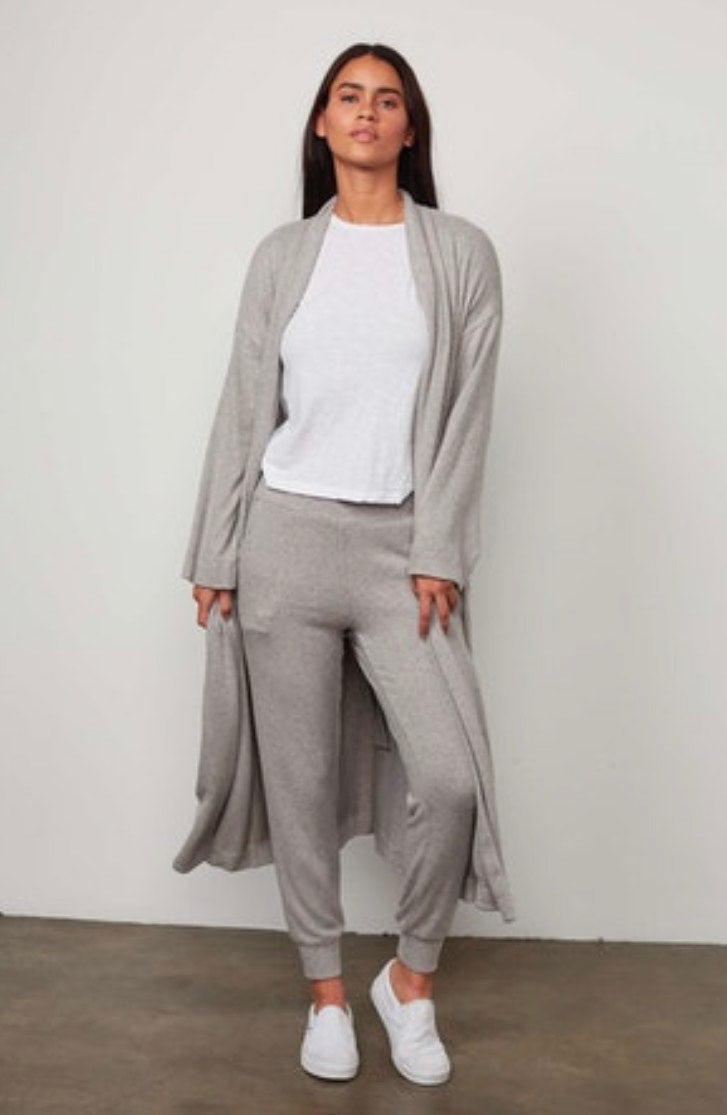 Super cozy and great fitting with a slimmer leg and an elastic waist that lies flat.
Details
Angled pockets at the hip
Cinched banding at the ankles
96% viscose, 4% elastane 
Care
VELVET DESIGNS ELEVATED, CLEAN STAPLES WHILE GIVING BACK TO VARIOUS CHARITIES AND CAUSES. READ MORE ABOUT THIS CHANGEMAKER HERE.
Post Your Purchase On IG @akindheartstore
#akindheartstore #makingadifference #givingback