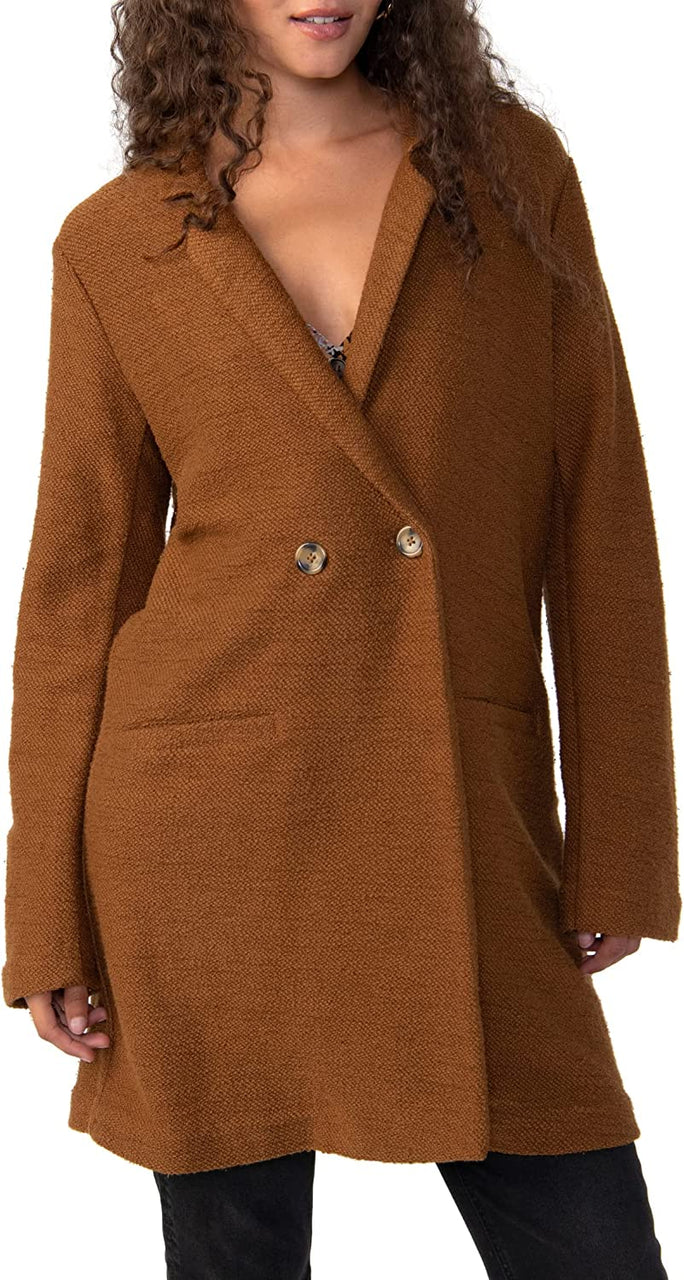 A tweedy texture and a rich hue make this a great coat to put on over any outfit.
Details
Classic double-breasted silhouette
Notched lapels
75% cotton, 25% polyester
Fit + Size
Fits true to size
35" length
Care
SANCTUARY TEAM MEMBERS DONATE THEIR TIME OUTSIDE OF WORK TO HELP EMPOWER WOMEN TO PURSUE SAFE, HEALTHY AND FULFILLED LIVES. READ MORE ABOUT THIS CHANGEMAKER HERE.
Post Your Purchase On IG @akindheartstore
#akindheartstore #makingadifference #givingback