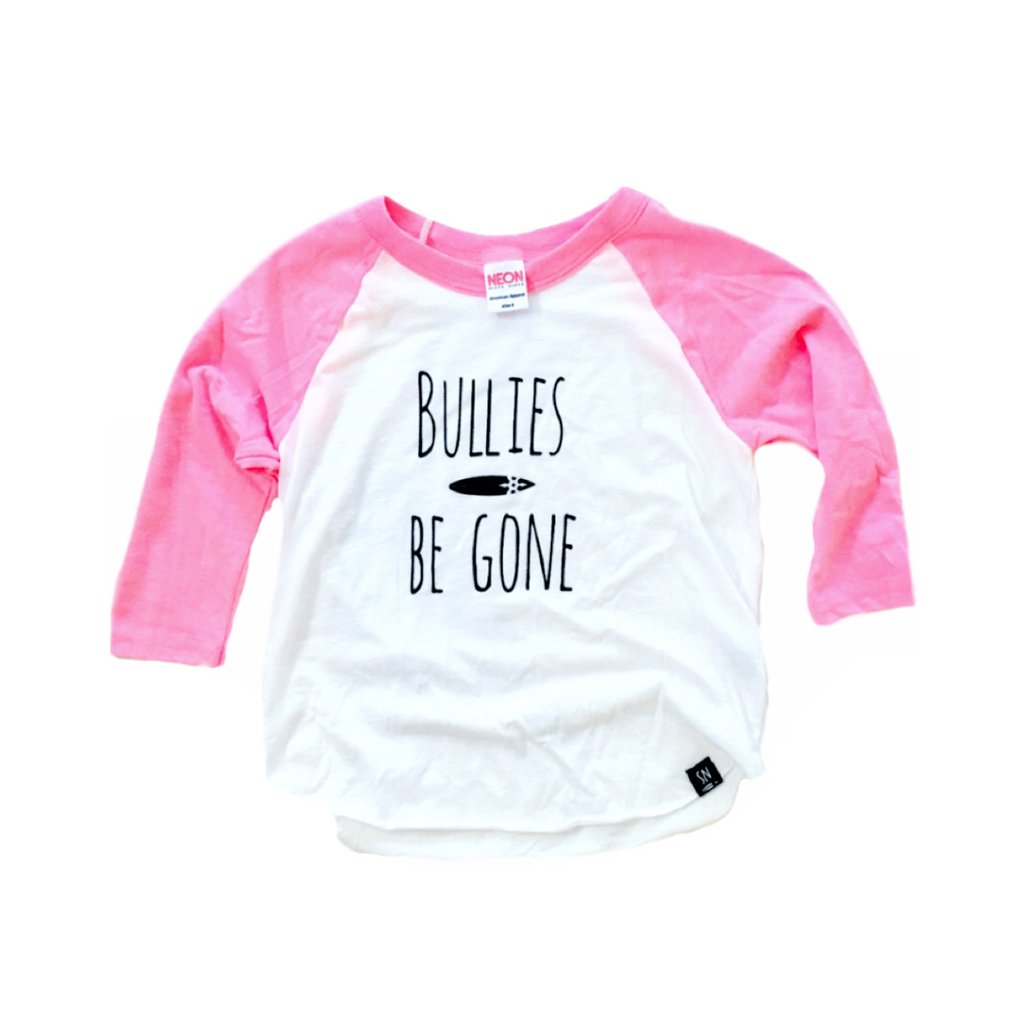 Each Item Is Made In Canada
Surfing Ninjas Clothing was imagined & designed in Toronto, Canada by a local mama. Getting daily inspiration from watching the fearless adventures & excitement of her two little ninjas. Her hope is to create fun, comfortable & encouraging designs that express the unique bravery, spirit & playfulness of the surfing ninja! These rad threads are MADE IN CANADA, super cozy & ninja approved!
PRODUCT DETAIL
A portion of the sales proceeds will be donated to KILL IT WITH KINDNESS Campaign for a Friendship Bench.
It's all about love, acceptance, and being nice to one another! Bullies Be Gone is a slogan that we hold close to our hearts, in the hopes that one day all of those who are bullied as well as the bullies themselves, will be a distant memory! Let's all just get along!
PINK is the national color to represent anti-bullying!
screenprinted in black
comfy 3/4 length arm pink & white baseball raglan
Note: Regular raglans fit to size & skinnier fit very small
Post your purchase on IG: #akindhearstore #giftsthatgiveback #makingadifference #kindnessmatters